Top five ways to celebrate Sweet Potato Awareness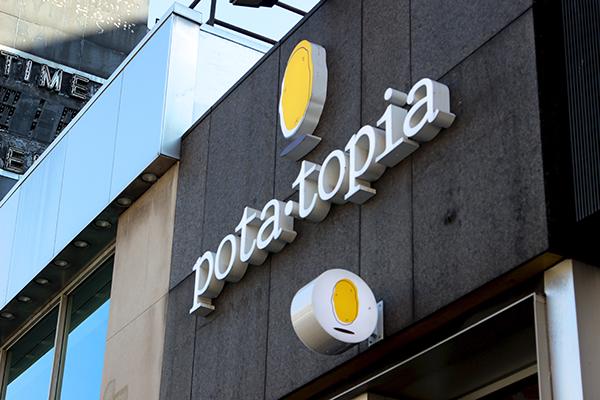 November is National Sweet Potato Awareness Month, a whole month dedicated to raising awareness that the orange tubers have identities of their own and should never be confused with yams. Here are five New York City restaurants where you can celebrate this delicious root vegetable.
Potatopia (378 Sixth Ave)
A whole restaurant dedicated to potatoes should be the first stop for anyone celebrating Sweet Potato Awareness Month. Build your own potato creation with Baked Sweet Potato or Sweet Potato Crinkle Cut Fries, and choose from a variety of toppings, cheeses and sauces.
Hot Kitchen (104 Second Ave.)
If you are looking to add some heat to your sweet potato dish, head to this East Village Chinese spot. Their Hot & Sour Sweet Potato Noodle Soup is the perfect fix for a chilly November day.
Cheese Grille (188 Allen St.)
Although most people visit Cheese Grille for its savory and sweet grilled cheese sandwiches, their side dishes are equally beloved. The Sweet Potato Tots have become almost as essential to this Lower East Side establishment as its signature cheesy creations.
Kyo Ya (94 East 7th St.)
For the most elegant Sweet Potato Awareness Month celebration, visit Kyo Ya in the East Village. The Japanese restaurant is often praised for its authenticity, and uniquely serves a Sweet Potato Tempura.
Bareburger (Various Locations)
For those who wish to play it safe this Sweet Potato Awareness Month, a burger establishment like Bareburger will certainly hit it off. Sweet Potato Fries might not be the most innovative dish, but they still serve as delicious alternatives to typical French fries.
Email Natalia Barr at [email protected]