NYU entrepreneurial teams to join Cornell summit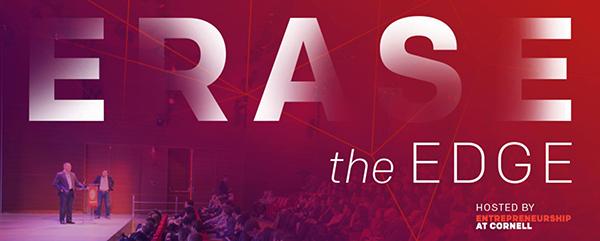 Three student teams from NYU will be presenting their startup ideas at the annual Cornell Entrepreneurship Summit NYC on Nov. 6. Named "Erase the Edge: Get to the Edge, Erase it and Envision the Future," this year's summit will feature an audience of financiers, Cornell alumni entrepreneurs and student attendees.
Zach Schulman, Director of Entrepreneurship at Cornell, extended the invitation to include NYU students, hoping to encourage future collaboration between the two universities.
"[The] purpose is to highlight great entrepreneurs and learn how they have tackled challenges and grown their businesses," Schulman said. "Likewise, Summit provides great networking opportunities."
Speakers at the event also include Vice President and fellow of Intel Genevieve Bell, best-selling author Jon Gordon and Vice President of Products/Community at Adobe Scott Belsky.
The three NYU teams presenting include Physiclo, BotFactory and Sun House.
Langone student Frank Yao is one of the founders of Physiclo, a startup that implements built-in resistance in workout apparel to increase training efficiency for athletes.
Yao received the email from Rimalovski about participating in the Summit while he and his team members were boarding a plane to Hong Kong. They began developing their pitch deck immediately.
"We're especially hoping to learn about their experiences in branding and marketing, which is extremely important to creating a successful e-commerce clothing startup," Yao added. "Right now we're also in the process of fundraising, so this chance is very timely."
The winning team will be awarded a cash prize of $5,000.
Andy Moss, Entrepreneur-in-Residence at the NYU Leslie eLab, said he hopes the Summit will bolster student entrepreneurship and encourage innovative thinking.
"The opportunity to present will hopefully create more awareness of their ventures as well as the work we do here at NYU to help entrepreneurs just like them," Moss added.
Executive Director of NYU Entrepreneurial Institute and Managing Director of NYU Innovation Venture Fund Frank Rimalovski has worked with Schulman before, and jumped at the chance to have NYU teams participate as presenters and attendees at this year's Summit.
"Exposing our students to the stories and lessons learned from successful entrepreneurs can help inspire and inform," Rimalovski said. "The entrepreneurial path is fraught with potholes and the opportunity to learn from others' experience is a core part of what we offer [and] do at the Entrepreneurial Institute."
Tandon alumnus Nicolas Vansnick is one of the founders of BotFactory, a startup that is in the process of developing Squink, a desktop electronic circuit board.
"NYU has been building an impressive network of entrepreneurs over the years, some of whom we are looking forward to meeting again at the Summit and learn about their progress," Vansnick said. "We are also very excited to discover the entrepreneurial environment at Cornell and meet like-minded founders."
Cornell is providing discounted student tickets to the Entrepreneurship Summit.
A version of this article appeared in the Monday, Oct. 19 print version. Email Greta Chevance at [email protected]