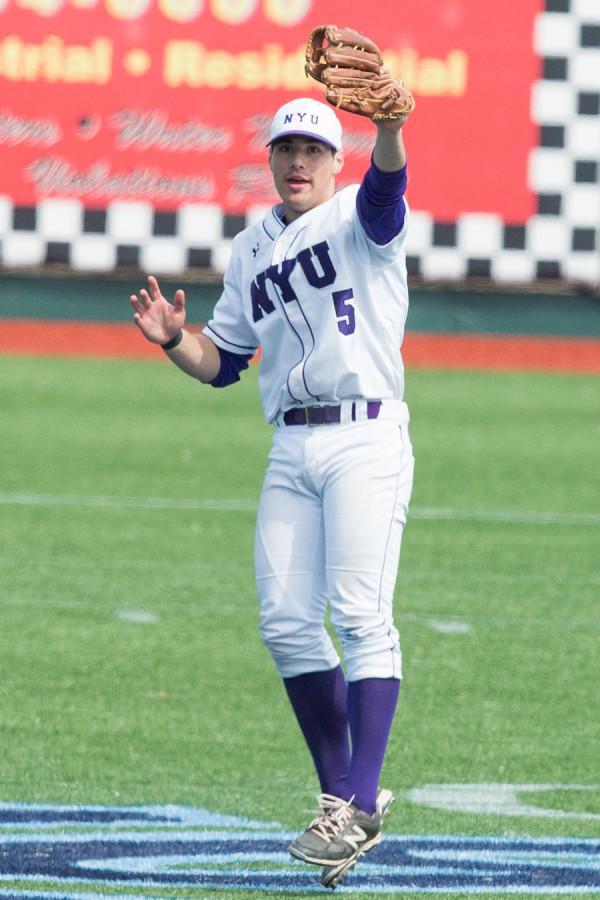 Rachel Kaplan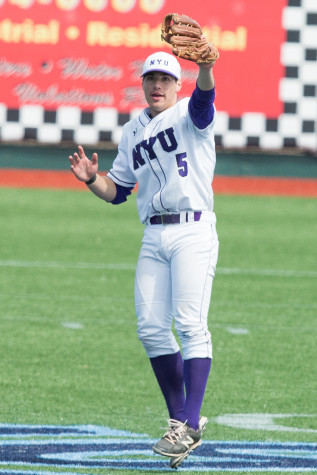 Every time Violet sophomore outfielder Adrian Spitz steps to the plate, a game within the game goes on in his head.
"The game of baseball is a game of failure, a true mental challenge," Spitz said. "You need to be able to take out any pros you can and keep your head up."
Since transferring from Northeastern University, a Division I school, Spitz has been using this mental focus to gracefully transition to NYU. Spitz, who has been manning the second spot in the Violets' lineup, is raking opposing pitchers to the tune of a team-best .407 batting average this year.
Despite his success, he wasn't always sure of where he would end up, or even if he would be on the diamond, where he has been playing comfortably since first grade.
"I didn't know until late that I would for sure be playing baseball in college, because in high school I played football, soccer and baseball," Spitz said. "I ended up being heavily recruited for both baseball and soccer."
Even after he had made the decision to continue playing baseball, the dust still had not settled around the question of where he would end up later in his career. Spitz redshirted and sat out his first season at Northeastern, after which he decided that he would be better suited for NYU, where he believed he could find more balanced academics and athletics. Now a junior academically, he has found a major that suits him better than any he could find at Northeastern: sports management.
Spitz is a true fan of almost all sports. When he is not in the outfield for the Violets, he is watching other games or taking photos around the city. The California native also spends the offseason surfing in his home state.
As for the remaining seven games in the Violets' season, Spitz said he is just looking to continue doing his part to get the team a few more wins. He has faith that his teammates will come into their own and find ways to string together more wins as they mature.
"You can't try to be anyone else," Spitz said. "You need to find your best tools and focus on them. Everyday is a new day, and everyone has new jobs on a daily basis. We know we can't win unless everyone does their job."
A version of this article appeared in the Monday, April 20 print edition. Email Bobby Wagner at [email protected]