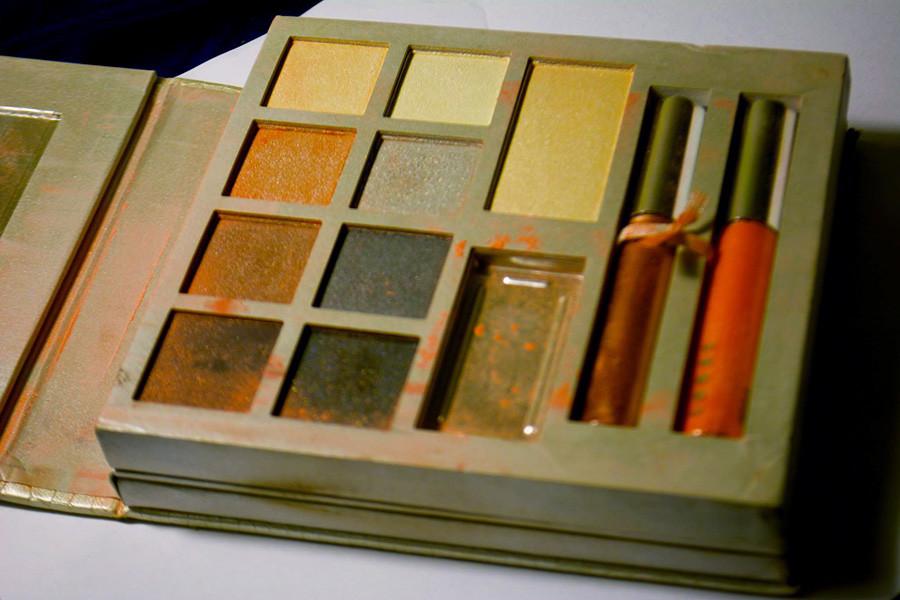 Manpreet Kaur
As finals season and summer internships approach, doing a full makeup routine in the morning can be tricky.  Here are some tips for creating a foolproof five minute makeup routine that is sure to last through classes, study breaks and nights out.
Above all, it is important to be conscious of the sun. Even when they are is not blinding you, UV rays can still damage your skin. Start off with a liquid foundation that has an SPF of at least 15.
Use foundation sparingly — just on problem areas — to save time and to avoid it melting throughout the day. Afterward, use a powder to ensure that your makeup will last all day (Rimmel Stay Matte Pressed Powder, $4.99).
Use a tinted brow mascara to fill in brows and set them at the same time (NYX Cosmetics Tinted Brow Mascara, $6.99). If you are in a rush, skip other skin products and move on to your eyes.   
Tisch sophomore Megan Tomei has some tips on saving time when working with eye shadow.
"Instead of buying eyeshadow primer, I use liquid foundation on my eyelids, because it'll make it quicker to apply my eyeshadow," Tomei said. "For a day of classes and running around the city, I like the Urban Decay Naked Basics Palette ($29). It has a little shimmer but not too much and is really good quality."
Liquid black liners last much longer than their counterparts. A waterproof formula also helps, otherwise the liner could smudge and run throughout the day. Some options that have felt tips, which are easier to apply than brush tips, are the Maybelline Line Stiletto Ultimate Precision Liquid Eyeliner ($5.59) and the Kat Von D Tattoo Liner ($19).
If you rather avoid liquid liner, your best bet is a creamy automatic pencil eyeliner. Since automatics do not require a sharpener, they will cut down on the time it takes to do your makeup routine. The Maybelline Unstoppable eyeliner is a great automatic option ($7.23).
Using a mascara that requires fewer coats will cut down the time of your makeup routine significantly. Avoiding clumps is key to  ensure that your mascara will stay put all day.
For mascara, Tomei suggests one that eliminates the need for an eyelash curler.
"My favorite mascara is the Clinique High Lengths mascara ($16.50)," Tomei said. "It has a wand with lashes on one side and is curved and rubber, so it gives the effect of using an eyelash curler."
For lips, you want something that is not messy or sticky, like a tinted lip balm or Clinique's Chubby Stick ($17). Choosing a neutral shade will allow for a quick and easy application.   
To ensure a face free of smudges, mist your face with the L'Oreal Infallible Makeup Extender Setting Spray ($16.99). Setting your makeup will maximize the time it will last throughout the school day, meaning you will not have to waste time reapplying. 
If you only have five minutes in the morning, these tips and products will ensure you look put together with little application time. 
A version of this article appeared in the Wednesday, April 15 print edition.  Email Grace Halio at [email protected]