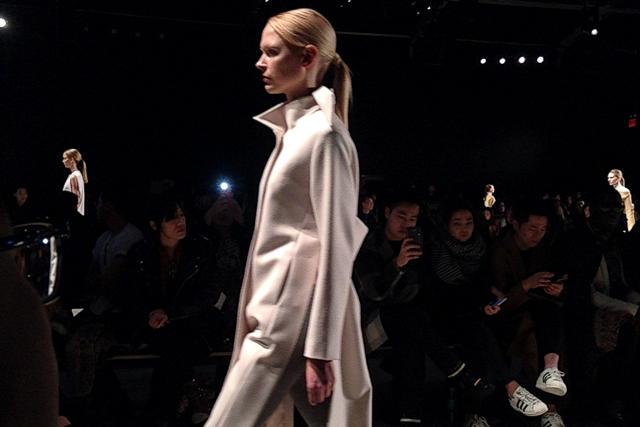 Maria Strycharz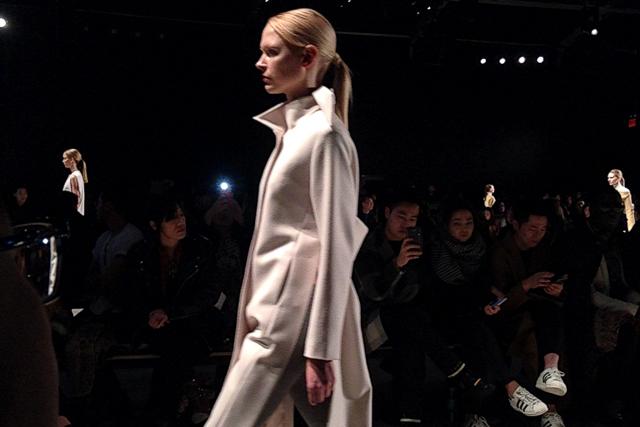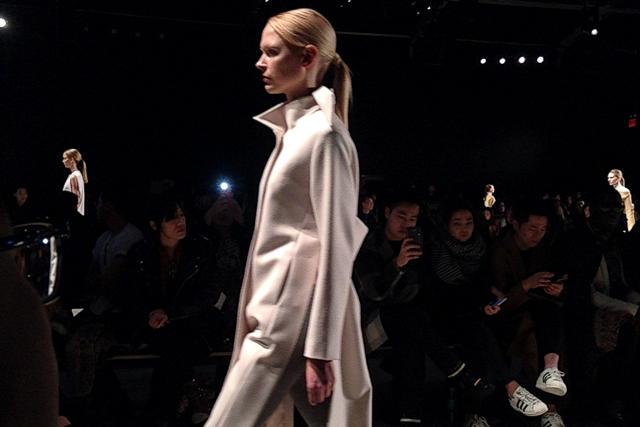 Maria Strycharz
The excited crowd at the Lincoln Center Pavilion fell silent as mysterious, futuristic music echoed through the air. The words "three perfections of harmony" flashed against the backdrop of a projected night sky, alluding to the subsequent trio of collections. Concept Korea's Fall/Winter 2015 show featured Beyond Closet by Tae Yong, Leyii by Seunghee Lee and Resurrection by Juyoung Lee.
Tae Yong's Beyond Closet opened the show on an upbeat note with the label's characteristic sass. Each piece had its own playful personality and could have been worn alone, or paired with Yong's other pieces for a look of full-on sophistication. Highlights included a cobalt, alpaca trench coat and a black, calfskin biker jacket with gold zippers. Urban with a nod to classic, masculine lines, Beyond Closet FW15 collection is sure to attract the attention of jetsetters across the globe.
Next was Seunghee Lee's Leyii, the only women's label in the show. True to her signature minimalist and feminine style, Lee played to her strengths: clean lines and an attention to shape. There was a noticeable departure from last season's sheer blouses and jewel-toned palette; this line had a subdued color scheme of caramels, creams, grays and few pops of purple. The look was very natural, and the models wore minimal makeup with peach lips. In a sea of capes, turtlenecks and delicate knits, the standouts were a beige mustang vest that fit perfectly and an ivory fur scarf.
The show concluded dramatically with Juyoung Lee's Resurrection. Each look edgier than the last, the collection was fearless. Pieces ranged from goat hair overcoats to jacquard blazers and a suit of kimono fabric. Sporting punk rock fauxhawks, the models displayed a collection that was both eye-catching and provocative. Highlights included a gold-foiled stadium jacket and a black Mohawk fur beanie.
The three brands, though housed in the same collective, all have their own, unique aesthetics. Beyond Closet showcased luxe, cosmopolitan menswear while Leyii offered subtle but elegant neutrals for women, and Resurrection closed the show with a fantasy of opulent, rock star-ready menswear.  Distinctive but exquisite in presentation, Concept Korea again demonstrated why their labels have continued to garner international acclaim.
Email Emma Scoble at [email protected]