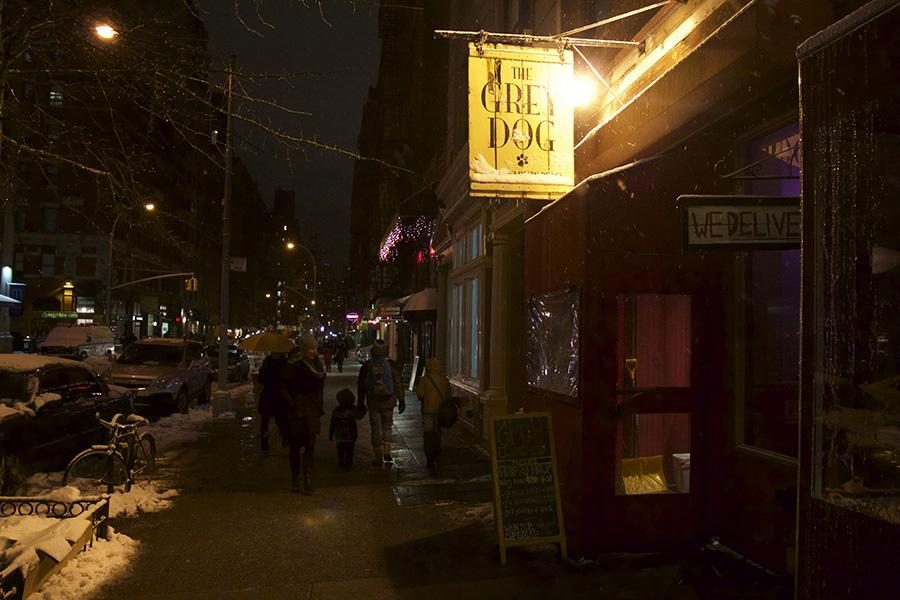 Shawn Paik
New York City has an almost endless amount of restaurants — it is possible to try a different restaurant every day of the year and still be left with countless unexplored options. There are some restaurants, however, that have decided to expand on their original locations, and have established two, three or more spots around the city. While the new locations offer cuisine that is relativity similar to their parent restaurants, each location boasts a unique atmosphere because of neighborhoods, varied crowds and slightly altered menus.
Jack's Wife Freda is one of the most popular breakfast and brunch spots in downtown Manhattan. Located at 224 Lafayette St., the SoHo hotspot offers an eclectic twist on American-Mediterranean food. Last December, the restaurant decided to expand to the West Village, opening a restaurant at 50 Carmine St. The new location aimed to have a laid-back atmosphere similar to the original, and offer a menu with all of their customers' favorites. Some additions were made to the menu as well, including Orange Blossom Pancakes for breakfast and Durban Mussels for dinner.
The Grey Dog is a go-to place for many NYU students, as its University Place location is just minutes from campus. The cafe first opened up in 1996 in the West Village by owners and brothers Dave and Pete. After having much success, they spread to the East Village 10 years later, with a location on 90 University Place. Their success continued, and by the summer of 2013, they opened up cafes in Chelsea, Nolita, and a new spot back on Carmine Street. Each Grey Dog location offers the same delicious breakfast specialties, sandwiches, soups, salads and entrees. Although they are in different neighborhoods, all of the spots strive for a cozy, home-like atmosphere with exposed brick walls, dim lighting and their signature map tables.
Momofuku Milk Bar has become one of New York City's most sought-after bakeries. With six locations around the city, it's hard not to give into a craving when the famous Cereal Milk Soft Serve or Crack Pie is just a couple of blocks away. Each Milk Bar location offers the classic soft serve, Crack Pie, and Compost Cookies, yet varies in its offerings of other treats. Milk Bar in the East Village, at 251 E. 13th St., is currently offering cinnamon bun soft serve, while the location in Williamsburg is serving chocolate-peppermint-hazelnut soft serve. Midtown's Milk Bar is offering the ice cream flavored with lemon pound cake. The locations range in size as well as in menu. The Upper West Side and Carroll Garden spots are larger and have more room for seating, compared to the newest SoHo location, which only offers a
takeout window.
Whether you are in the mood for  breakfast from Jack's Wife Freda, lunch from The Grey Dog, or dessert from Momofuku Milk Bar, their multiple locations around the city allow you to experience these delectable eateries no matter what neighborhood you are in.
A version of this article appeared in the Tuesday, Feb. 3rd print edition. Email Caroline at [email protected]