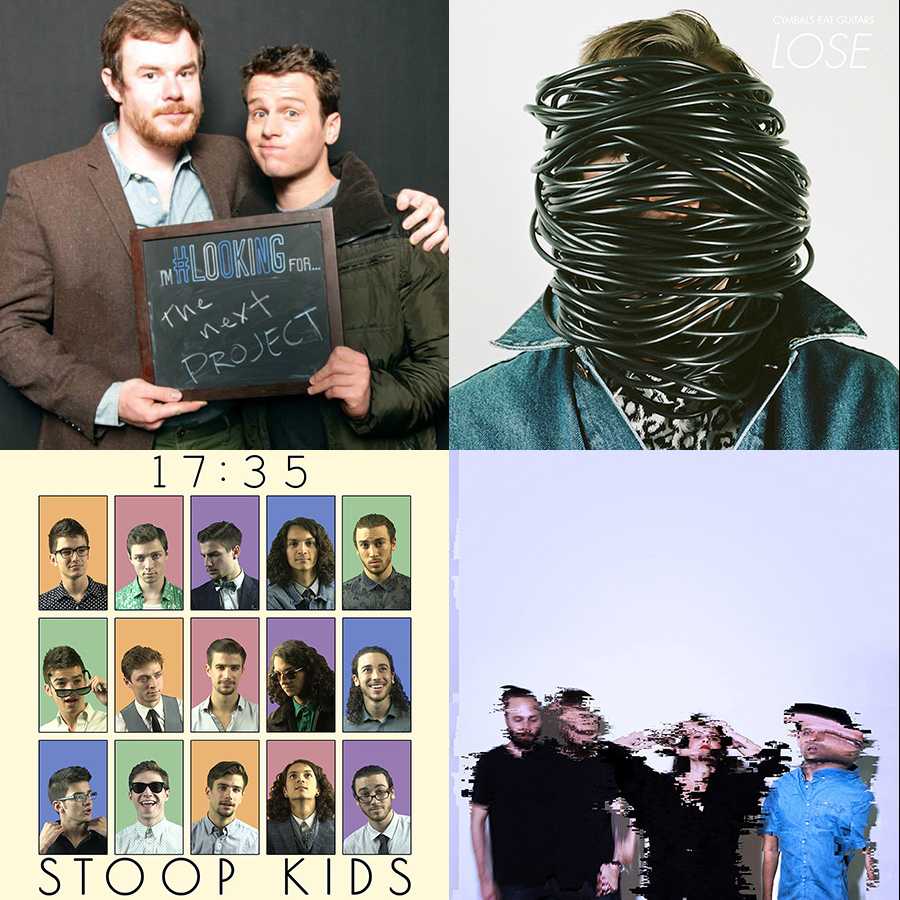 As the year comes to a close, WSN staff remembers some of the year's most underrated music and television.
"LOSE" CYMBALS EAT GUITARS
If there is a single underrated album from 2014, it is "LOSE," the latest from Staten Island indie stalwarts Cymbals Eat Guitars. Aside from the fact that it deals mostly with disappointment, loss and the struggles associated with making it as musicians, "LOSE" is so good that it deserves better attention. At its best, "LOSE" showcases the band's well honed song-writing skills and singer Joseph D'Agostino's ability to shift from a whisper to a holler on a dime. At its worst, it is still enough of a crushing bummer that definitely deserves a listen. — John Ambrosio, News Editor 
STOOP KIDS
Stoop Kids have not been afraid to leave the stoop this past year, stepping out into the studio and heading on tour. The New Orleans band offers a refreshing new sound it likes to call "doo-hop" — a unique blend of genres with a psychedelic twist. Though they only recently emerged onto the music scene with their 2013 album, "What a World," Stoop Kids has already gained a considerable following. The quintet came out with a new single, "17:35," last month. The playful track gives fans a taste of what to expect from their second album, "Already Out of Time," set to release early next year. — Shawn Paik, Multimedia Editor and Cicek Erel, Web Managing Editor
SUPERHUMANOIDS
Dream pop trio Superhumanoids dropped four dope tracks this year after releasing its first album, "Exhibitionists," in 2013. The singles, "Come Say Hello," "Hey Big Bang" — which is a remake of a previously released song of the same title — "Flipping Out" and "Another One," are slower and more introspective than the band's previous songs, but still manage to captivate listeners. Sarah Chernoff's airy vocals juxtapose the harsh sounding synth instrumental creating a sound that is both relaxing and intense — a sound that is perfect for those moments in life when you need to find satisfaction in unpredictability. — Kavish Harjai, Web Managing Editor 
LOOKING
Viewers were quick to judge "Looking" because they believed its gay San Franciscan main characters were too stereotypical. Based on only the first episode, those accusations may have had some grain of truth, but as the series evolved, so did its characters. By the end of its eight-episode first season, it became obvious that "Looking" was an emotionally searing character study in disguise. Like a male response to "Girls," the HBO show attested to the difficulties of growing up, and it became something beautiful in the process. — Alex Greenberger, Arts Editor
A version of this article appeared in the Wednesday, Dec. 3 print edition.