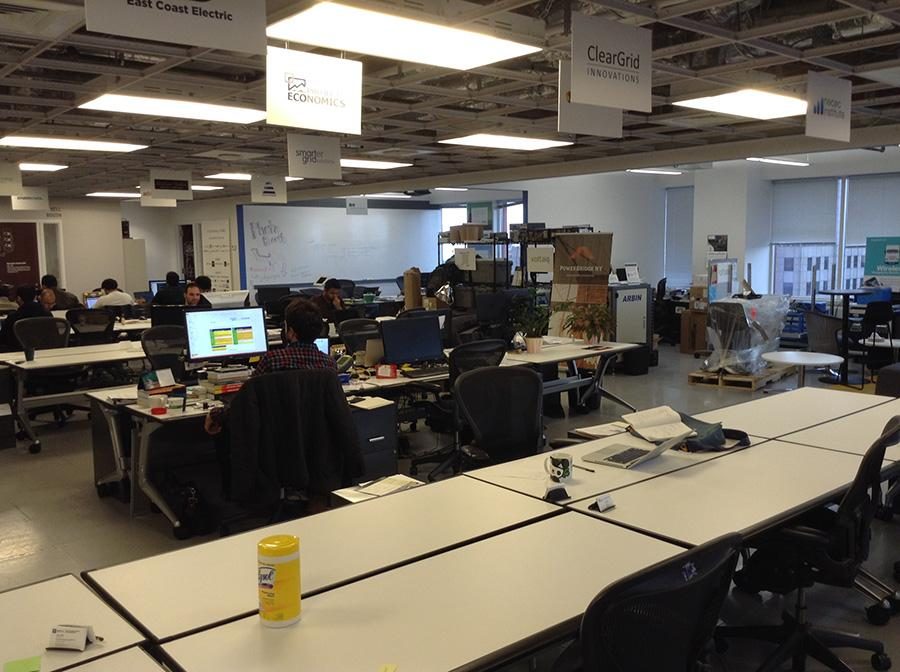 Long Li
NYU recently announced its new Clean Start program, which will provide 15 people with training and networking opportunities to help them launch a career in the energy industry.
The certificate program*, which was unveiled on Oct. 29, is sponsored jointly by the Center for Global Affairs at the School of Professional Studies and New York City Accelerator for a Clean and Resilient Economy, an incubator under the Polytechnic School of Engineering.
Michelle D'Amico, director of non-credit and public programs at CGA*, said the program will provide students with the real-world expertise that is needed to succeed in the energy industry.
"One of the unique qualities of this program is we have people who started their own clean tech companies and they will be teaching courses," D'Amico said. "We have people who are working within their Urban Future Lab and are handling these issues in a real way on a day-to-day basis."
The semester-long program will begin in late January, providing 120 hours of courses that will take place on evenings and weekends, when candidates who are already working will be able to go to classes.
D'Amico said admission to the program will mainly focus on people with some level of experience or knowledge in the energy industry. She added that most students will probably not be full-time.
"This is a non-degree program, and anybody who is currently pursuing a degree is not likely to take this program," D'Amico said.
Emily Wheeler, the director of NYC ACRE and Urban Future Lab, said this program would be primarily for professionals who have already worked in the energy industry or related industries for five to 10 years.She added that several cleantech startups who have partnered with the program would have a chance to look for talents who can fit into the culture and the environment.
"They are always looking to bring smart people on, and it takes a lot of time and a lot of effort to find those right people," Wheeler said.
Wheeler also said veterans will receive special consideration during the selection of candidates for the program.
"We will try to accept as many veterans as we can," she said. "We're also in the process of working to have the G.I. Bill cover their tuition completely."
The Servicemen's Readjustment Act, commonly known as the G.I. Bill, provides military veterans with a range of benefits, including payment for education.
Carolyn Kissane, academic director of the NYU School of Professional Studies Center for Global Affairs, said the school is working to inform more veterans about the new program.
"There is the veteran representative from the School of Professional Studies that is specifically targeting, in terms of marketing this program, to veterans," Kissane said.
A version of this article appeared in the Tuesday, Nov. 11 print edition. Email Long Li at [email protected]
*Corrections: An earlier version of this article misidentified Michelle D'Amico as director of CGA and the Clean Start certificate program as the Clean Start accelerator program. WSN regrets these errors.