Anna Nalick reveals details about upcoming album
After taking a step back from the music industry to focus on her education, Anna Nalick, the singer behind the 2005 hit "Breathe (2 AM)," is returning with a tour and the release of her new, still-unfinished album. In honor of Nalick's Oct. 28 and 29 performances at The Iridium, Nalick spoke to WSN about her experiences as a musician and her upcoming work.
WSN: What was it like, becoming so popular virtually overnight with your first album, "Wreck of the Day" at such a young age?
AN: Well, it didn't feel like it was overnight to me. I actually wrote the album when I was 18. I write alone, so the process of getting it from there to it actually being on the radio took about two years, and then for it to sort of reach people's ears took another year. It seemed like it took forever when I was in it. Now, looking back, I guess it was pretty quick.
WSN: How do you think the success of "Breathe" and your first album affected your second album, "Broken Dolls & Odds & Ends"?
AN: After I wrote the first album, there was a lot of weight put on making another big successful song, and I realized that it was taking away from my writing a little bit. I was losing my honesty, so I left the record company in 2011 and put out "Broken Dolls" so that I could have something out before I went back to school.
WSN: What made you begin to sing and write songs? What was your source of inspiration?
AN: My grandparents were  Broadway performers, and their siblings were in burlesque and vaudeville. My great aunt was one of the original Ziegfeld Follies, so there was a lot of entertainment history around me, particularly from the Great Depression era, so I was always really fascinated by what entertainment can do for people. It can take you out of a certain place, it could be able to tell the story of a life that you may never meet. I don't know what it is, maybe it's in the vibration, but music captures the essence of life for me more than any other art form. I would rewrite other people's lyrics when I was about 8 years old. By the time I was 10, I was writing my own songs.
WSN: What are some of your favorite songs or lyrics?
AN: Some of my favorite songs are "Hallelujah" by Leonard Cohen, "Across the Universe" by The Beatles. I'm a big fan of Joni Mitchell's "Album in Blue." I love a lot of lyrics in "A Case of You," those are some of my favorites.  I like Eminem's "Rap God." That song has some of the most incredible lyrics I've ever heard. There are a couple points in the song where it just makes me start laughing. It's so perfectly written, it could have only come from his mind. I'm such a fan of his talent.
WSN: What can fans expect from your upcoming album?
AN: It's definitely a more involved production than "Broken Dolls." My first two albums were acoustic, and on this one, I'm using a lot of different instrumentation and working with programmed drums which I've never done before to sort of give it a loopy vibe. It's definitely different, being that years have gone by and I've changed as a writer and a person.
A version of this article appeared in the Tuesday, Oct. 28 print edition. Email Allison Stubblebine at [email protected].
About the Writer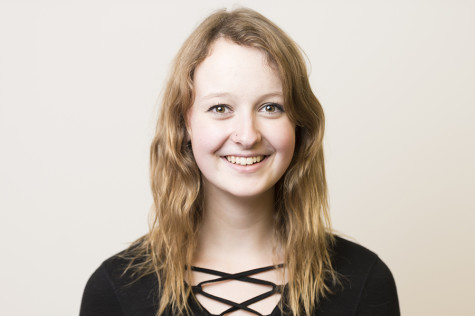 Allison Stubblebine, Entertainment Editor
Allison Stubblebine is the Entertainment Editor. A Gallatin Sophomore concentrating on studying only cool things with the dream of being Editor in Chief...