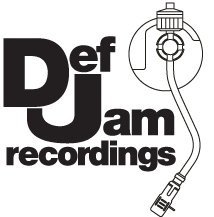 via Facebook
This year marks three decades since Rick Rubin officially founded Def Jam Recordings in his dorm at NYU. Rolling Stone produced a short documentary with Rubin called "Rick Was Here," recounting his experience with Def Jam at NYU, which was released on Oct. 16. That same night, Def Jam commemorated its legacy with a 30th anniversary concert held at the Barclays Center and featuring Rick Ross, 2 Chainz, DMX, Foxy Brown, Method Man and more.
Living in room 712 of Weinstein residence hall, Rubin launched his label behind then-unknown acts such as LL Cool J and the Beastie Boys.  Rubin worked with Russell Simmons to launch the label and put out its first official single, "It's Yours" by T La Rock and Jazzy J, in 1984. Def Jam put out LL Cool J's "I Need a Beat" and the Beastie Boys' "Rock Hard" later that year. The label expanded with the additions of groups including Slayer and Public Enemy by the end of the '80s.
Many of Def Jam's early operations took place in Weinstein, where Rubin lived until he left NYU. Listed as Def Jam's address on the sleeves of its first few releases, 712 Weinstein served as the de facto headquarters of the label for its first few years.
Focusing on the DJ as a component of music production, Def Jam revolved around Rubin's affinity for DJing at its beginnings. Having converted his room into a quasi DJ studio, complete with turntables and massive speakers, Rubin produced beats and backing tracks for rap songs. It was through his DJ career that he met the Beastie Boys, performing with them as a live DJ before signing them to Def Jam. As one of the first labels to incorporate DJing and hip-hop beats into rap music, Def Jam revolutionized rap and shaped its development into today's contemporary hip-hop.
Expanding internationally in the decades since its inception and now boasting big-name artists including Kanye West, Frank Ocean, Rick Ross, Iggy Azalea, Ludacris and The Roots, Def Jam has come a long way from its beginnings in 712 Weinstein. The same can be said for Rubin, who has since become a world-renowned producer, having worked with Jay-Z, the Red Hot Chili Peppers, Metallica, Johnny Cash, Lady Gaga and dozens more.
Clearly, Def Jam has expanded since its days in Weinstein, when signing an artist as popular as Kanye West to the label would have been unthinkable. This is just a testament to Def Jam's power to keep evolving, and it seems that, with time, Def Jam will only continue to be culturally important.
A version of this article appeared in the Tuesday, Oct. 21st print edition. Email Sean McCready at [email protected]