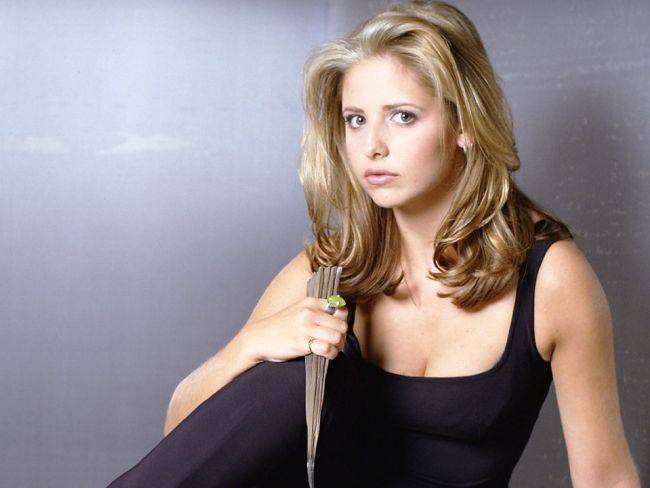 For those tired of hearing about Shonda Rhimes and "Game of Thrones," here are four recommended cult TV shows, featuring everything from aliens to weird nutcrackers.
"Antiques Roadshow"
Before the explosion of reality shows about pawn shops, there was just one program to get your action house fix. "Antiques Roadshow" documents appraisal events from around the country, where people are given the opportunity to find out how much their strange family heirlooms cost. Though not the most colorful genre of television, you'll find yourself tearing up with your mom and dog about the guy who just found out he is a thousand dollars richer because he owns a weird nutcracker.
Dana Reszutek, Managing Editor
"Buffy the Vampire Slayer"
In true Joss Whedon fashion, "Buffy the Vampire Slayer" walks the line between emotionally turbulent and hilariously playful. This well-written drama follows Buffy Summers, a seemingly average high school girl by day and vampire hunter by night, and her ragtag group of friends. Watching Buffy deal with first loves, family losses, and difficult sacrifices can be heartbreaking and gut-wrenching. But quick, sharp dialogue and episodes that verge on ridiculous, including one where the characters are cursed into a musical-like reality, makes for an addictive and enjoyable seven seasons.
Bryna Shuman, Assistant Managing Editor
"The Chris Gethard Show"
Essentially a late-night talk show, "The Chris Gethard Show" features a panel of comedians — including host and UCB veteran Chris Gethard — who use bizarre, crowd-driven bits to create some of the fringiest humor out there. Past episodes have included "Who Needs a Haircut?" during which Zach Galifianakis gave audience members terrible haircuts, and "Belly Burrito," in which the audience made and ate a burrito on Gethard's stomach. The show recently returned from hiatus and relaunched as "Season 2," so now is as good a time as any to get sucked into the show's weird, in-joke-heavy insanity.
John Ambrosio, News Editor
"The X-Files"
Over the course of its 202-episode run, "The X-Files" became something more than just another sci-fi procedural, creating two lovable characters (FBI Special Agents Fox Mulder and Dana Scully) who investigated not only one supernatural mystery each week, but also a larger government conspiracy about aliens. Scully and Mulder wanted to believe — they knew the truth was out there — and still, 12 years after the series ended, it is hard not to be just as invested in unearthing the U.S. government's secrets as the show's main characters were.
Alex Greenberger, Arts Editor