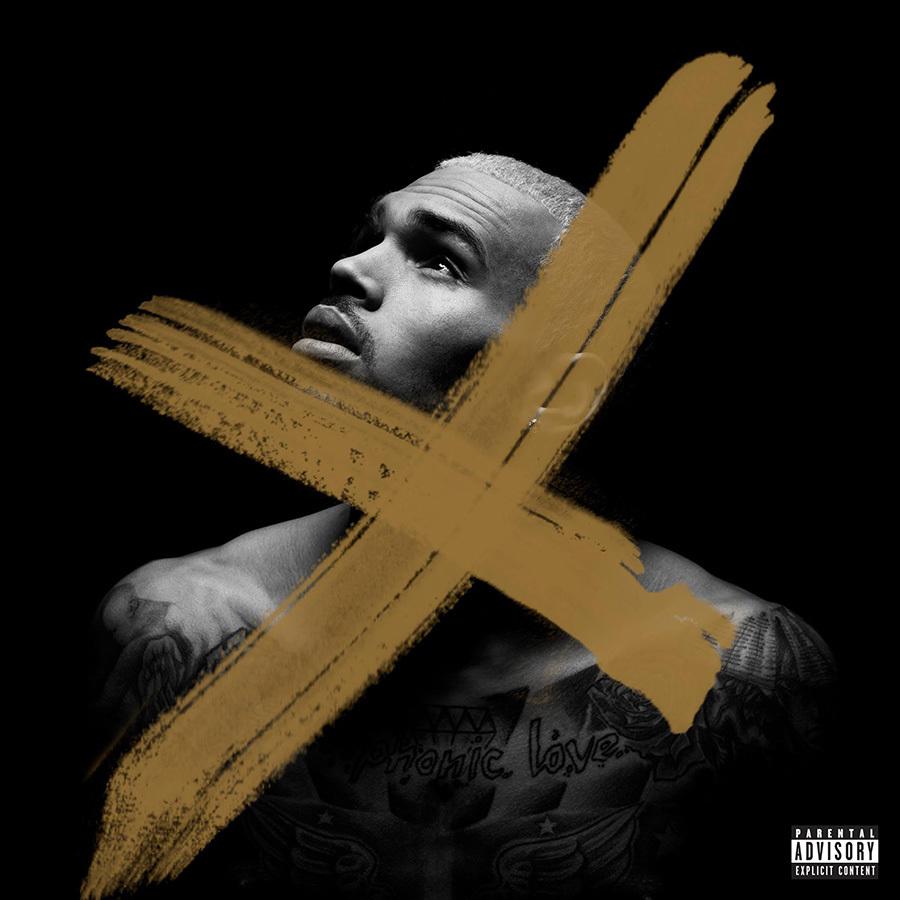 via Facebook
The Diplo-produced title track on Chris Brown's sixth studio album, "X," initially sounds like a standard R&B track. Once its EDM-inspired elements start, it becomes clear that the track is more experimental than what Brown has done in the past. With certainty, Brown sings, "I swear to God I'm moving on" before the beat drops and the overload of synthesizers takeover.
Presumably about an ex, "X," along with the entire album, does not just shed light on Brown moving on. It is also about admittance, on his behalf. Taking responsibility for himself, Brown sings, "I deal with my pain like a lonely child." The title track is not only a club banger, but it also exemplifies Brown's comfort with expressing vulnerability.
"X" is one of the few tracks on the album that does not include a second artist. With appearances by Usher, Lil Wayne, Tyga, R. Kelly, Kendrick Lamar, Brandy, Jhené Aiko and more, there is no shortage of collaborations.
"Loyal," which features Lil Wayne and Tyga, has a slick beat and an infectious chorus that almost makes one forget the song's misogynistic lyrics. Brown recounts stories involving women who attach themselves to famous men for the notoriety and affluence, with no intentions of remaining loyal. Lil Wayne and Tyga provide strong verses, but Brown steals the show. Though "Loyal" may be a musical smash, it will not do anything to ease accusations of Brown's chauvinism.
For his collaboration with R. Kelly, Brown decides to slow things down with "Drown In It." At just under four minutes, Brown and R. Kelly create a short yet potent track. The song is sonically reminiscent of Brown's 2011 sensual ode "Wet the Bed."
Brown's collaborative effort with Kendrick Lamar, "Autumn Leaves," is the album's strongest track. Capturing listeners' attention with his smooth falsettos and compassion, Brown admits "I'm confused who I'll spend my forever with" over a soft beat and light guitar strums. Before moving into the song's coda, Lamar takes over in his show-stopping verse.
Toward the end of the album, Brown begins to apologize for what he's done on "Do Better," which features Brandy. Continuing to play up his vulnerability, which he repeats throughout the album's second half, Brown sings, "I don't know why I even try/'Cause you don't want this no more/I would rather leave, before I hurt you." Taking on the position of Brown's muse, Brandy passionately sings with him, "And you don't love me/You don't love me/If I knew better/I would do better."
Concluding the 17-track album with another collaboration, Brown gives the listener "Drunk Texting," which includes vocals from Jhené Aiko. The addition of Aiko balances out the song. Aiko's gentle, soothing vocals mix well with the more dominating vocals Brown provides.
The deluxe version of "X" has 21 tracks, causing the album to feel too long. Certain songs could have stood out if there were fewer tracks on the album. Even at 17 songs, it is easy to get lost in it all and forget some of the album's best songs. Still, there is solid material on "X," marking an exceptional comeback for Brown.
Email Alexa Spieler at [email protected]