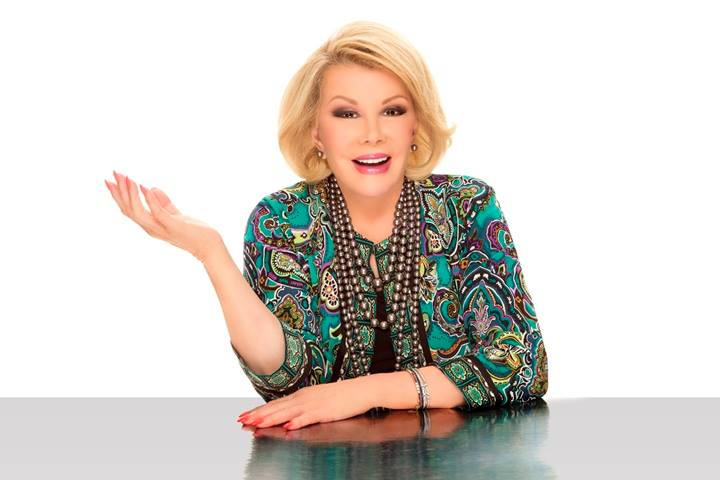 via Facebook
Joan Rivers' funeral took place this past Sunday, reminding the world of her impact on the entertainment industry.
A native New Yorker who hailed from Brooklyn, Rivers was a talented comedian and larger-than-life personality. Her brand of comedy was often considered scathing and scandalous, but, no matter the backlash she braved to entertain, Rivers always succeeded in making people laugh.
Though she starred alongside Barbara Streisand in the short-lived play "Driftwood" in the late 1950s, Rivers' comedic career did not truly take off until the '70s when she began appearing on various sitcoms, talk shows and game shows, including "The Carol Burnett Show," "The Electric Company" and "Hollywood Squares." In 1984, she was nominated for a Grammy for her comedy album "What Becomes a Semi-Legend Most?" while also being a regular guest on Johnny Carson's "The Tonight Show," doing stand-up at Carnegie Hall and writing a book, "The Life and Hard Times of Heidi Abramowitz."
Her style of humor was often considered blunt and hard-hitting, but those were the characteristics that made her a pioneer in the field of comedy. Rivers was known for never apologizing for jokes she made, no matter the amount of criticism she received. It was one of the many things that made her so thrilling and enticing to watch. She was bold and fearless, even becoming the first female to have her own late night talk show on a major network, though it was short-lived. She managed to stay relevant from the Golden Age of Television into the dawn of social media. She made her final TV appearance slinging her trademark quips on the E! network's "Fashion Police."  Countless comedians have been influenced by Rivers' career, and her bold brand of comedy lives on in brazen comedians like Kathy Griffin, Sarah Silverman, Amy Schumer and Chelsea Handler.
Joan Rivers passed away on Sept. 4 following complications during surgery. But even in death, she wanted to leave us laughing. In an excerpt from her penultimate book, "I Hate Everyone…Starting with Me," she detailed her ideal Hollywood funeral.
"When I die … I want my funeral to be a big showbiz affair with lights cameras, action … I want Craft services, I want paparazzi and I want my publicist making a scene! I want it to be Hollywood all the way.  I don't want some rabbi rambling on; I want Meryl Streep crying, in five different accents. I don't want a eulogy; I want Bobby Vinton to pick up my head and sing 'Mr. Lonely.' I want to look gorgeous, better dead than I do alive. I want to be buried in a Valentino gown and I want Henry Winston to make me a toe tag. And I want a wind machine so that even in the casket my hair is blowing just like Beyoncé's."
It is easy to imagine her speaking these words in her instantly recognizable voice, one that was as loud as her personality and her legacy. And though we are living in a world a little quieter for loss of that unique voice, we will not forget it anytime soon, as if she would let us. Rest in peace, Joan.
A version of this article appeared in the Tuesday, Sept. 9 print edition. Email Mary Ann Odete at [email protected]