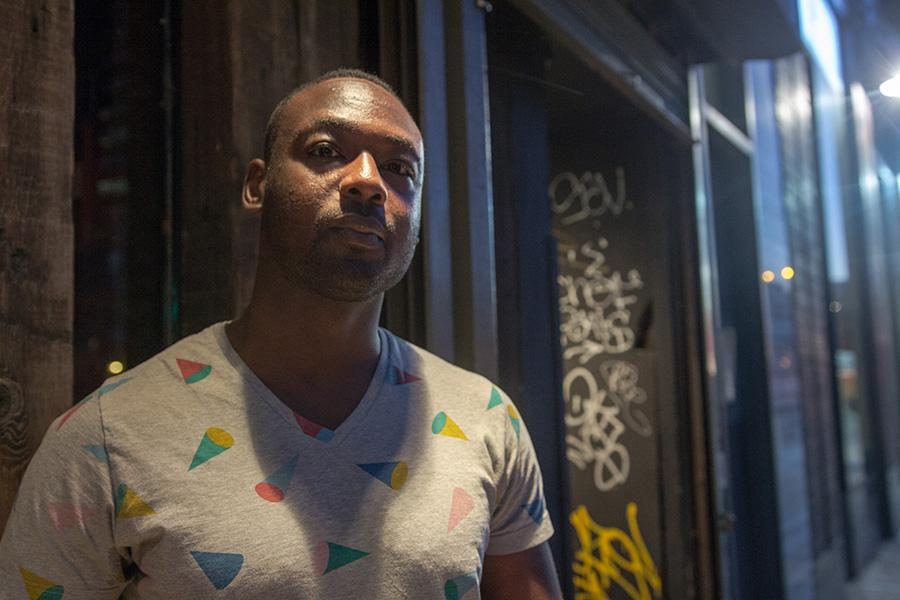 Photo by Matt D. Goldman
For Pete Armour, also known as indie rocker and artist Tattoo Money, tattoos are not just ink on skin.
An advocate of tattoo culture, Money spent August headlining the Inked in America Tour. Along with his performances, he visited tattoo parlors where he discussed the subculture and its nuances.
The concept of the Inked in America Tour, which concluded at the Mercury Lounge in New York (Money's hometown show), is different from what many other artists are doing. The focus of the tour was not on Money's artistic creations, but rather on the people that he met while traveling across America.
In a phone interview with WSN, Money discussed his tour.
"We wanted to do something to show the differences of people in different cities," Money said. "One of those things is in tattoo culture."
Money was struck by the idea of making a documentary while on the road to further show each city's people and their differences. No footage has been released yet, but Money revealed that he will premiere some of the film's footage during his performance at the Inked Out New Jersey Tattoo Convention on Sept. 12. Currently, the film has no distributor, so it does not have a release date yet.
Money said he enjoyed learning about the trendiest tattoos in the cities he visited, and what he discovered was unexpected. 
"It's funny because any city says the same thing — the infinity symbol," Money said.
One particularly memorable visit for Money was at a tattoo parlor across the street from Ohio State University.
"That was interesting because the manager talked about all the different people that come in there," he said. "It's a big college and not everyone there is from Ohio, so you have cultures from all these kids, every year, coming in to get a tattoo."
Money encourages people to research before they get a tattoo. He does not recommend walking into any parlor and getting just anything inked.
"Make sure you research your artist," Money advised. "Don't get a trend. Try for something that's personal to you or get something that you just think is cool."
Money shows no sign of slowing down in the upcoming year. Fresh off the release of his single "Mexican Coke," for which he filmed and directed the music video, Money plans to release his album next month.
He explained that his album is about love, lust and social aspects of life, such as dealing with friends.
"Everybody has plans and nobody has time for each other," Money said. "I think that's the hardest thing."
Despite his heartache, Money will keep working on his new album.
"The album will be out in October and, after that, I'll be back out on tour again," he said.
A version of this article appeared in the Thursday, Sept. 4 print edition. Email Alexa Spieler at [email protected]