Think tank analyzes Instagram future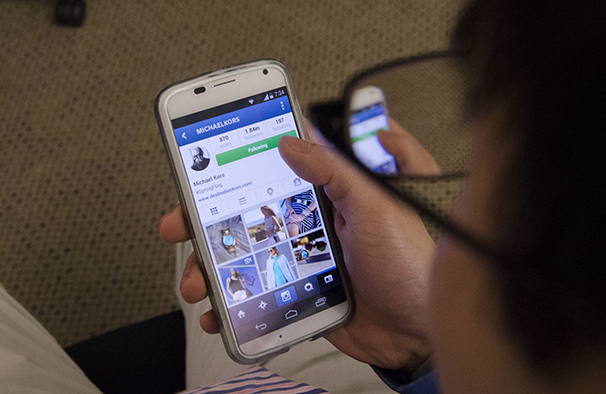 The 2014 Instagram intelligence report of Stern professor Scott Galloway's L2 Think Tank, a research company dedicated to assessing the presence of brands in social media found that Instagram garners 15 times the number of clicks on advertisements than other platforms normally do, including its owner Facebook.
For this study, L2 collaborated with Olapic, a visual e-commerce start-up that curates consumer-generated photos and organizes them based on the brand they represent.
The study analyzed the presence of 249 brands, 93 percent of which have an Instagram account. Instagram continues to amass a large pool of users. It currently has 150 million monthly users that were obtained twice as fast as Facebook had attained the same number of users.
The results of the report indicate that Instagram will make $250 to $400 million in revenue this year, which could be augmented if Instagram allows companies to utilize increased advertising strategies such as a "push to buy" button or direct links to their website. Currently, Instagram does not allow these features.
The study also indicated that adding consumer-generated photos, such as those taken with Instagram, of a company's goods would increase the amount of consumers from 5 to 7 percent.
Laura Selfridge-Black, marketing associate of L2, said the consumer generated photos add a social aspect to products.
"A lot of people already have a tendency to show their new shoes on Instagram or their new coat, so in that way I can see it making all these products more available and seeing more people buy it for that reason," Selfridge-Black said.
However, students have raised concerns about an increased advertising presence on Instagram.
LS freshman Amelia Zack said her Instagram is dedicated to showcasing her life, and an increased advertising presence would negatively affect her user experience.
"Even though the app is only a picture and video source, having advertisements or products would discourage me from using the app," Zack said. "Many apps that showcase pictures of products with links to their website already exist. Adding the complexity of the advertising complement to the app would dilute my experience."
For certain brands, however, follower count increased after using Instagram sponsored posts.
"A few people did not like the content but overall the response was very positive," Selfridge-Black said. "The first Instagram-sponsored posts were released Nov. 1, 2013, and were targeted only by age and gender."
Many companies used sponsored ads, but Michael Kors excelled by amassing 33,000 new followers 18 hours after the sponsored ad was released. All the brands that participated saw a 32-percent increase in the number of consumers that were able to recall the ad.
Stern freshman Meghna Pakala said advertising on Instagram would be more beneficial and attention grabbing than on other social media platforms.
"With Instagram, everything is visual and pictures definitely capture more attention than tweets or Facebook posts," Pakala said. "If there was a direct link to goods from Instagram posts, I can only imagine how quickly I would be materially rich and cash poor."
Despite these findings, Facebook remains quiet on their future strategy regarding Instagram. Selfridge-Black said this may be because Facebook wants to maintain the original use of Instagram, which is to share and post photos without any commerce-related motivation.
A version of this article appeared in the Wednesday, Feb. 26 print edition. Kavish Harjai is a news editor. Email him at [email protected]