Montaditos brings Old World dining experience to New York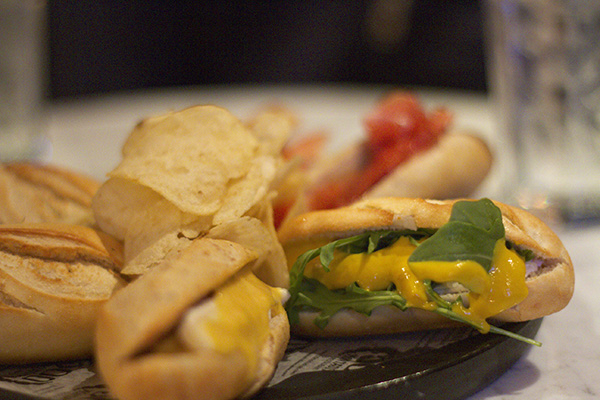 For anyone who has ever desired the feeling of Spanish luxury and authentic flavor or the baroque ambience of a different world, all the while never having to leave the convenience of your home, there is solace. New franchise branch 100 Montaditos has opened on Bleecker Street, and is the first of its kind in New York.
The franchise started in Spain back in 2000. Since then, 100 Montaditos has expanded rapidly with the goal of creating a casual yet classy dining experience that introduces its American patrons to a new segment of Spanish cuisine.
"Americans' perception of Spanish cuisine is largely limited to tapas," said Carlos Perez Tenorio, CEO of 100 Montaditos US. "By bringing 100 Montaditos to New York City, the epicenter of dining, we are introducing a whole new aspect of Spanish culture to this country."
The restaurant opens up to an assuming bar with a couple of parlor seats, but as you walk through the traditional atmosphere the diner opens up to a large seating room decorated with vintage photos and plasma screen TVs at each corner. The room is not tight nor is it too spacious; rather, it is snug with the warmth of a holiday dinner.
But, of course, the experience lies wholly in the dining. To order, there is a small sheet where you jot down the number of the sandwich and the amount you desire (there are close to a hundred different sandwiches), which you hand to the register. Your platter will emerge with a festival of small, assorted sandwiches, but do not be deceived, they are tasty and more filling than you would imagine. A personal recommendation would be one of their house specialties, anything with chorizo (a rich Iberian sausage) or jamón.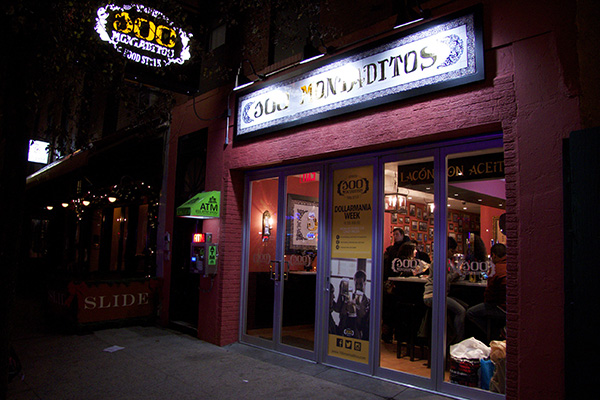 Each sandwich offers its own brand of savory flavor. For customers, though, choosing from nearly a hundred options can be overwhelming. Yet, at $1 to $2.50 a pop, it isn't pricey to experiment.
The bread, imported straight from Spain, is the perfect combination of crispy and fluffy. The espresso has a distinctive twang and invigorating kick to it.
Margaret Saunders, a CAS junior who has visited the 100 Montaditos in Spain, claimed its new New York City location is much better, in terms of the food quality.
"It's funny, actually," Saunders said. "The food here is much better at this one than the one I went to in Spain. And it really felt like Spain, too."
100 Montaditos at 176 Bleecker St. is now open and will shortly be running their operations until 4 a.m. for any late-night snackers. Go and explore the old world.
A version of this article appeared in the Tuesday, Dec. 3 print edition. Nikolas Reda-Castelao is a staff writer. Email him at [email protected]