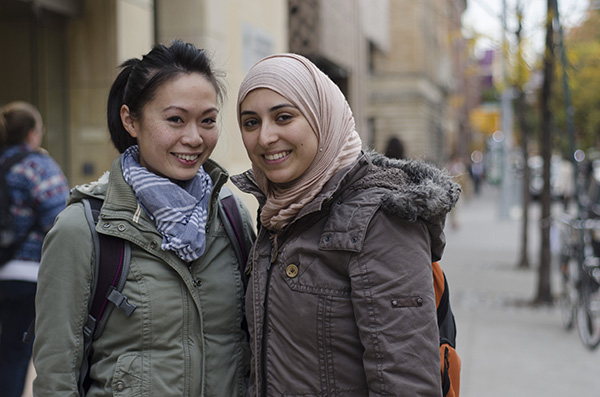 Felipe DLH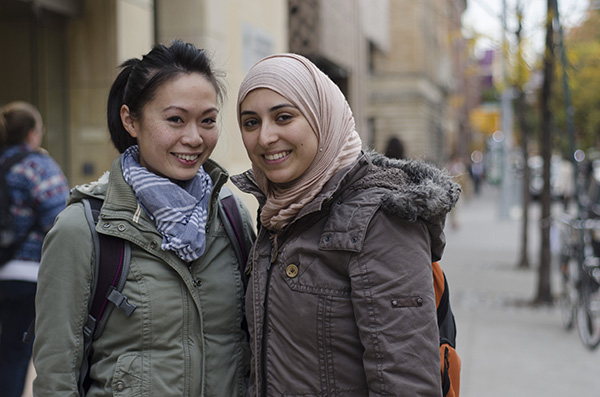 An analysis by The Chronicle of Higher Education said NYU has increased its diversity the most over the past 20 years out of the 60 liberal arts colleges and research institutions in the Association of American Universities.
The average diversity index for all members of the AAU was 60.7 in 2012, an average increase of about 17 points since 1992. In that same time frame, NYU saw an increase of 35 points, a larger increase than any other AAU institution.
The analysis, based on data collected by the U.S. Education Department, found that research universities are far more diverse than liberal arts colleges, but both groups have improved substantially since 1992.
Diversity at any college is measured by the "diversity index," a 100-point scale that determines the probability that any two randomly selected students from that college are of different races or ethnicities.
According to data from the Education Department, NYU's student body in 2012 was composed of 48 percent Caucasian students, 17.8 percent Asian students, 8.3 percent Hispanic students, 5.5 percent black students, 1.6 percent multiracial students and 0.1 percent Native Hawaiian/Pacific Islander students.
Shawn Abbott, assistant vice president for admissions, said the reasons for NYU's increased diversity include the increasing popularity of New York City among college students and the global reputation of the university.
"We've also devoted considerable university resources to bolstering our multicultural recruitment initiatives, we've significantly expanded our international outreach, and we've altered our financial aid model to drive more of our budget toward need-based financial assistance versus merit-based scholarships," Abbott said.
Database reporter for The Chronicle and calculator of the diversity index, Jonah Newman, said the index is only examining two kinds of diversity and noted that schools not part of the AAU may have had increases in diversity greater than NYU's. He also said NYU's percentage of students who did not report their race was above average.
"There have been studies that say that groups of race unknown tend to be white students who don't volunteer their race," Newman said. "And so if those students are for the most part white students, then that diversity index is actually going to be a bit lower."
CAS freshman Willow Frederick said some of the university's programs, like the Arthur O. Eve Higher Education Opportunity Program, a noncredit academic summer program for underserved, low-income incoming students, are allowing for a more diverse student body.
"It is clear that [NYU] has built successful programs for prospective students of all races, ethnicities and classes, such as the Opportunity Program and financial assistance," Frederick said.
Abbott said the recently launched Momentum Campaign will foster even more diversity, as it will cater to students who qualify for need-based aid.
"In the interim, we will continue to develop creative and innovative ways to recruit a more diverse student body," Abbott said.
CAS freshman Haley Tomsheck said NYU is not as diverse in the socioeconomic backgrounds of its students, as students from middle-class income families are often left out of aid packages. But Tomsheck said NYU is diverse in race and ethnicity.
"We need to offer more than just need-based financial aid," Tomsheck said. "We need to get money to those families that are relatively well-off but can't quite afford the school without aid. That, I think, will bring in students of even more diverse backgrounds."
While NYU's index increased the most, Stanford University had the highest diversity index among the research universities in the AAU in 2012.
"Stanford takes great pride in being a university where students of all backgrounds, life experiences and interests can thrive," said Lisa Lapin, associate vice president of University Communications at Stanford. "We consider diversity to be much more than ethnicity or gender or socioeconomic background."
Ulrich Baer, vice provost for Arts, Humanities and Multicultural Affairs, said the report's statistics should be an incentive for further actions to promote diversity. However, he said diversity is an evolving concept.
"Where I think we could improve things is to really ask ourselves some questions of what does diversity means in 2013," Baer said. "It doesn't mean the same thing it did in 1993. So my sense, 'what can we do differently and better?'"
Mimi McCann is a contributing writer. Email her at [email protected]