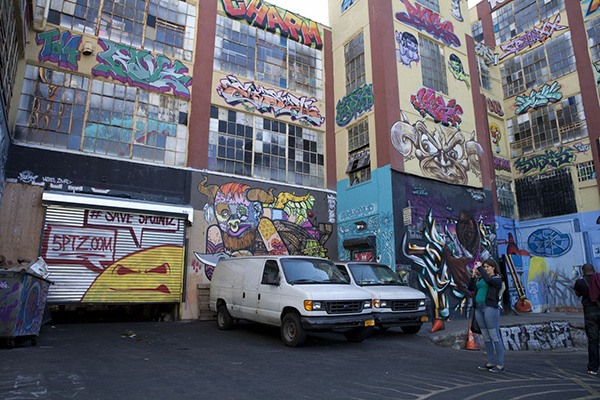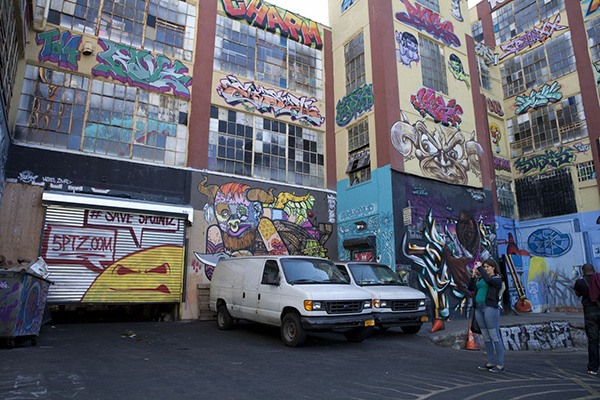 A hearing at the Federal District Court in Brooklyn on Nov. 6 addressed the plan to demolish 5Pointz, a Long Island City graffiti haven, and build a luxury apartment building in its place.
Judge Frederic Block, who presided over the case, said the hearing was an informal environment without a jury, designed to give everyone a chance to speak.
Jonathan Cohen, the plaintiff and 5Pointz curator, seeks to have 24 specific works of art preserved. If the murals were proved to be recognized stature, the Visual Artists Rights Act would prevent them from being demolished.
"You can build above these walls or incorporate the walls," Cohen's attorney Jeannine Chanes said. "It's done in Europe all the time."
Outside of the courtroom, Chanes also mentioned that the defendant, Gerald Wolkoff, allegedly violated the temporary restraining order that is in effect until Nov. 11. In part of Cohen's testimony, he said one of the pieces of art had been damaged by construction that violated the temporary restraining order.
The defense attorney David Ebert quoted a previous statement of Cohen's where he compared 5Pointz to a museum, pointing out the statement's inconsistencies.
"How is the work like a museum if it gets destroyed?" Ebert asked.
Block said one of his jobs in the case is to determine if these works of art warrant the Visual Artists Rights Act's protection.
To prove the wall is recognized stature, Chanes said she would demonstrate that the artists of the pieces displayed are renowned both nationally and internationally.
"[Wolkoff] has to preserve the works of visual art that are of recognized stature," Chanes said.
Cohen said the demolition of 5Pointz would hurt the community.
"[By destroying 5Pointz] you're killing a large part of [aerosol art] culture and giving no alternative," Cohen said outside the courtroom.
Gallatin sophomore Catherine Schmitz said the two parties should negotiate, given the building's purpose to the community.
"I think that Wolkoff needs to find a long-term compromise," Schmitz said. "Clearly it isn't right for the artists to take the building from him, but it also isn't morally justified to rob the community and the world of this art."
The trial will continue over the next two days until the court comes to a decision on Nov. 8.
A version of this article appeared in the Thursday, Nov. 7 print edition. Larson Binzer is a staff writer. Email her at [email protected]