Family and friends remember Gallatin professor through his art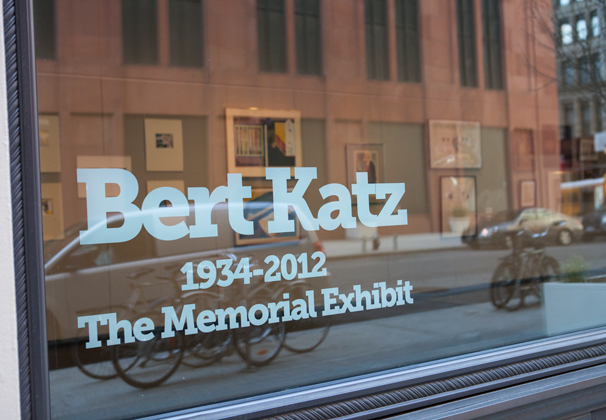 "Bert Katz: The Memorial Exhibit," an installation showcasing the work of the late Gallatin professor Bertram Katz, opened on March 9 to an intimate room of close friends, family and colleagues who had been touched and influenced by the talented artist who passed last October.
Margo Katz, Katz's daughter, opened with anecdotal stories of her father and his work in the arts.
"We thought he was the bravest man in the world because he refused to go down into the basement when there were tornado warnings," she said. "This is not a funeral. Dad wanted an exhibit."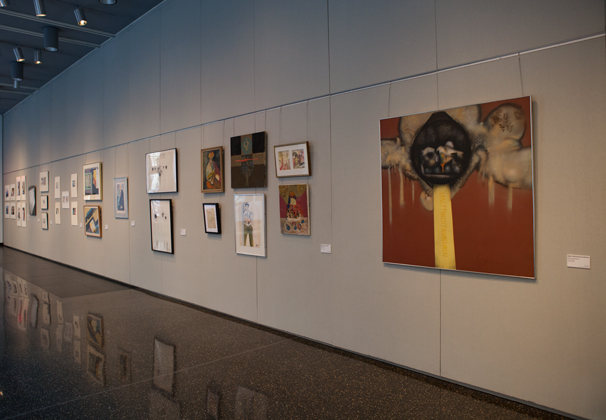 The artist's irreverent and playful sense of humor was visible from the stories told while a slide show of personal family photos played. The works on display showed a liberal use of color and shapes.
Works are organized chronologically, spanning the decades from the early 1950s to the 2000s, and are only a fraction of the works Katz created in his lifetime. Many of the pieces were handpicked for the exhibit by Katz's sisters.
"We knew him as our dad, not an artist," said Bertram's other daughter Jessica Katz, who co-curated the exhibit. "It makes you feel pretty proud and you're in awe."
The result is a deeply personal look at the artist's body of work. Early works include large-scale spray paintings with graphic abstract expressionist lines. Years later, Bertram experimented with intricate pen and ink drawings of graphic circles and then moved to creating smaller watercolors and detailed paintings with richer diversity.
"He was a survivalist [who had] limited studio space so his work got smaller and smaller and he created hiding places where [pieces] were stacked," Katz said. "Later in his career he worked in photography and would describe himself readily as a photographer instead of a painter."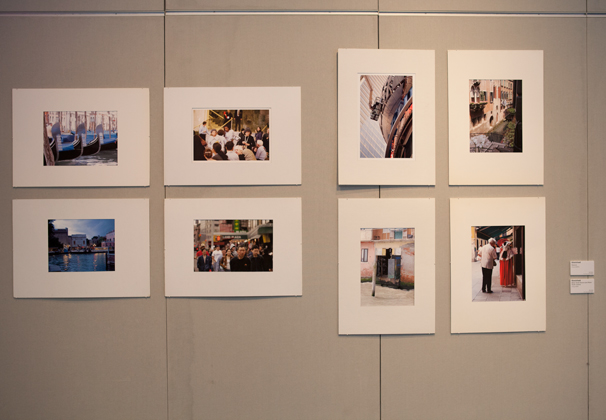 Overall, the variety of work on display showcases a whimsical, curious mind working in a vast array of styles.
"He was creatively dynamic and always trying to find new ways to express himself," Katz said.
Gallatin senior India Teal, Katz' former advisee, had worked closely with him on a tutorial about abstract expressionism.
"He encouraged me to do what I wanted in terms of my studies," she said. Teal emphasized that Katz encouraged his students to explore their academic interests. "I'm studying what I'm studying because of him."
Katz' work will be on display at the Gallatin galleries until March 28. Once the exhibit ends, his work will be either sold, donated and given away.
Hilary Presley is a staff writer. Email her at [email protected]