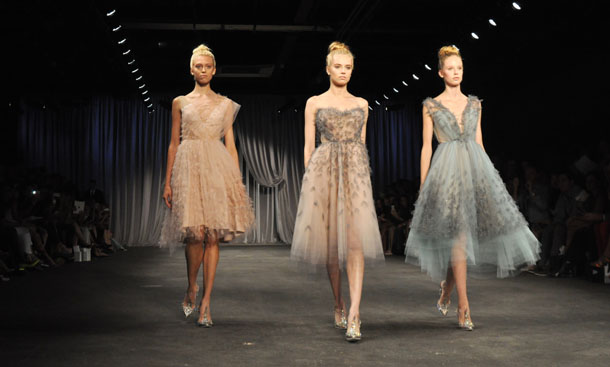 Set at the dimly lit Eyebeam Studios in the Meatpacking District, fashion savvy citizens including Brad Goreski and Natasha Bedingfield, were in for a treat. Literally.
Think of your favorite dessert. Baby blue icing blanketed over a decadently sweet cupcake topped with bubble gum pink sprinkles. Something fondly familiar, but every time so new. Transfer those hues, that flavor and those uninhibited good times into metallic blue fabrics, sherbet colored gowns, and seafoam accesories. This is Christian Siriano's Spring/Summer 2013 collection.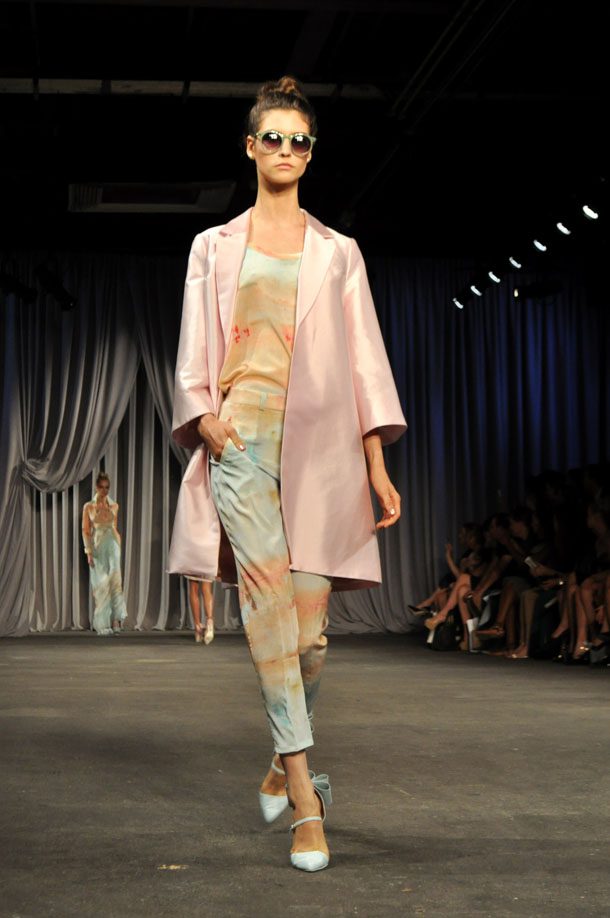 With whimsically fluid moving dresses, his pieces charm you like the sweet glaze of icing brushing against your lips. Inspiring this treat is the classic, A Midsummer Night's Dream. Layers of colored tulle ruffle over each other, blending magically, reminding Siriano of a favorite Degas painting, Three Ballet Dancers. Light and romantic is the name of the game but magnificently bright crystal rhinestones prove this collection is no joke. Folded ribbon bow detail on his Julie heels are reminiscent of something on a wedding cake. And for the first time, Siriano included a flat shoe, more specifically a ballerina oxford.
Soft top buns and light, shimmering make up keep the ballerina feel and sweet tone. And who says sweet can't be serious, Siriano makes it work. Once the lavender and blue infused watercolor gown hit the runway, a gasp of awe flew into the studio, eyes aglow at the strapless tiered tulle gown.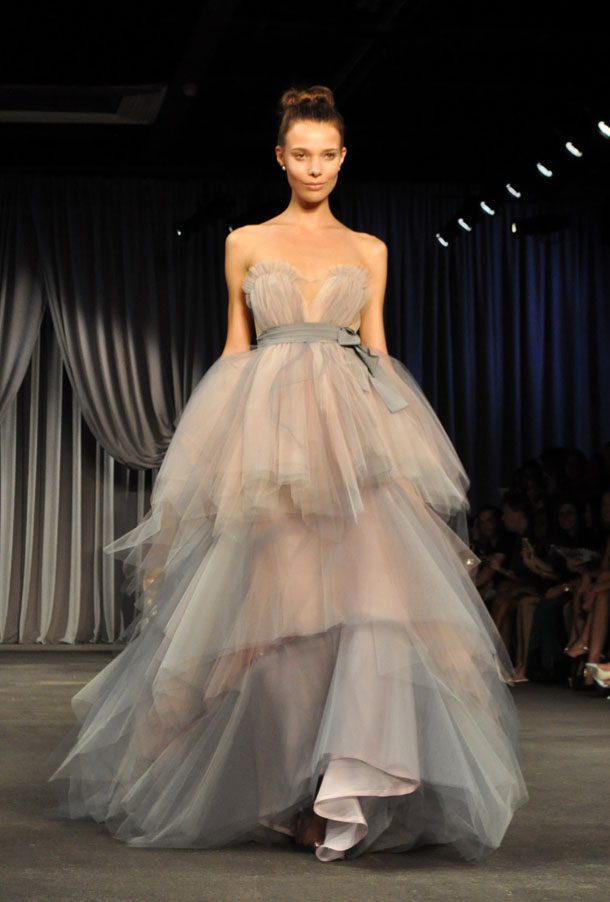 And trends? Consider mermaid and girly girl hues, but with no shortage of rocking pixie girl metallics. Siriano is killing us softly and the crowd is eating it up.
Erin Kim is a contributing writer. Email her at [email protected]