'Series of Unfortunate Events' author Daniel Handler discusses follow-up series
Posted on October 24, 2013 | by Jeremy Grossman
Daniel Handler has been depressing children since at least 1999, when he released "The Bad Beginning," the first in the successful "A Series of Unfortunate Events" books. Although he also writes for adults, Handler is better known by his pseudonym, Lemony Snicket, which he uses for his children's books.
In an exclusive interview with WSN, Handler discussed his new children's series, "All The Wrong Questions," and the second installment, "When Did You See Her Last?" which was released last week. Although "Unfortunate Events" officially ended in 2006, this new prequel series exists in the same universe, replacing Violet, Klaus and Sunny Baudelaire with a young Lemony Snicket, as he steps into the shoes of a noir detective and looks for missing people in the grim town of Stain'd-By-The-Sea.
While readers may initially miss the Baudelaires, "Questions" has everything they've come to love from Handler — his signature wit, wealth of vocabulary and penchant for questions that lead nowhere. In fact, Handler treats an interview just as he would one of his books.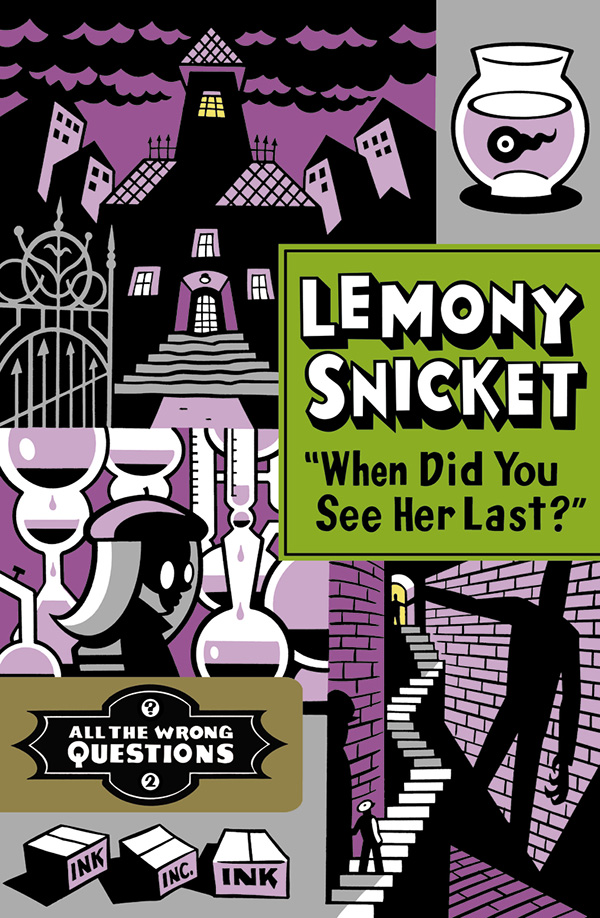 Q: What prompted you to embark on a new book series in the same universe as "Unfortunate Events?"
A: While working on "A Series of Unfortunate Events" I read a Raymond Chandler novel and it occurred to me that the journey of a noir detective — curious about things, ordered by powerful people first to investigate and then to stop investigating a world of sinister secrets and conspiratorial complications in which our hero must make his own moral path despite temptations and threats abound — was also the journey of childhood. I decided if I ever wrote a new series, it would be from this angle.
Q: What excites you about the second book?
A: Kidnapping. But who isn't excited by kidnapping?
Q: Have you found that most readers of your new series are original readers of "Unfortunate Events," or are they a mostly new or younger audience?
A: Both, it seems. My readings for "All The Wrong Questions" are heavily populated by children and former children alike.
Q: Are you marketing to a new audience, or the same one that fell in love with "Unfortunate Events?"
A: I've never liked the term "marketing." It just makes me imagine thumping melons.
Q: How do you decide how much to relate this new series to "Unfortunate Events?" Can we expect more connection to that series in future books?
A: As with all connections, the more you look the more there are.
Q: Your books are more challenging and have deeper themes than much of children's literature. What are you trying to teach young readers in your books?
A: I don't set about to teach anybody anything. A curious story, told in a curious way, is its own reward, and I suppose its own lesson.
Q: Many of your readers may never connect you with the name "Daniel Handler." How do you feel about that?
A: Very secure, when handing over my credit card.
Q: How do the fans of your adult books compare to the fans of your children's books?
A: It's difficult to generalize. I suppose most readers of my adult books are older.
Q: How did you gain such an impressive vocabulary?
A: Practice and pretension.
Q: What's next for you?
A: I am at long last finishing my pirate novel. It also has kidnapping in it. I do hope I'm not in an abduction rut.
A version of this article appeared in the Thursday, Oct. 24 print edition. Jeremy Grossman is arts editor. Email him at jgrossman@nyunews.com.