Athlete profile: Allie Williams
Posted on September 17, 2013 | by Kathryn Jones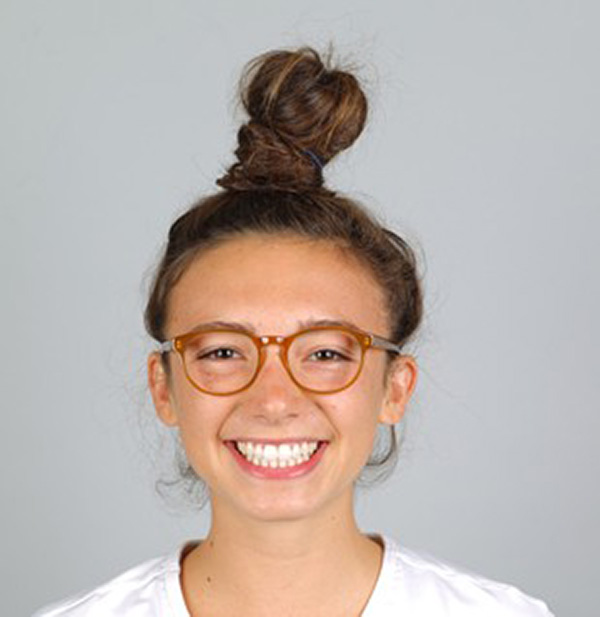 Courtesy of NYU Athletics
Gallatin junior Allie Williams made nine kills in the volleyball match Thursday, helping NYU win three sets against Baruch College, but off the court, the middle blocker hopes to spike the economies of developing nations after college.
Williams is concentrating in international politics and global health at the Gallatin School of Individualized Studies and intends to attend business or law school. She plans on becoming involved with social justice, nongovernmental organizations, international business and microfinance.
Williams said going from sports to politics relies heavily on the influence of different cultures, Williams said.
"That's also kind of what the basis is for my major, the culture behind the political science and global health, and the intersection between the two," Williams said. "I find that culture is much more indicative of how you should help people rather than control studies and things like that, that they try to predict."
She considers herself a combination of a jock and a nerd because she loves reading, especially about different cultures, which has taught her about diversity. Reading "Anna Karenina" by Leo Tolstoy inspired Williams to attend NYU. The Russian culture expressed in Tolstoy's novel influenced Williams to originally pursue a Russian Literature concentration at Gallatin.
However, reading did not complete Williams' craving to experience other cultures, and Williams said it is important to visit other countries.
Williams, who is originally from Memphis, Tenn., was constantly active with sports and trekking all over the world with her family.
Her family took Williams on her first international trip when she was 6 weeks old. Since then, Williams said she and her family have visited "too many places to count." She has visited a variety of locations including China, Bali, Indonesia, Italy, England, Armenia, Georgia, Russia, Mexico, Chile, Argentina and Uruguay.
The volleyball player said her family was a huge influence on her love of travel, especially her father, who frequently traveled during his college career. The middle blocker started her own explorations when hiking the Andes in Peru with a high school group.
Seeing foreign communities encouraged Williams to enroll in classes dealing with people, such as sociology and politics. Since changing her major, Williams studied abroad at NYU in Berlin and has traveled to the Czech Republic. Next semester she plans to study in Ghana.
No matter where Williams ventures, she learns how to better developing countries by seeing "what exactly it's like on the ground" outside the classroom and outside the country.
A version of this article appeared in the Tuesday, Sept. 17 print edition. Kathryn Jones is a contributing writer. Email her at sports@nyunews.com.