Candidate Profile: Adolfo Carrion
Posted on September 10, 2013 | by WSN News Staff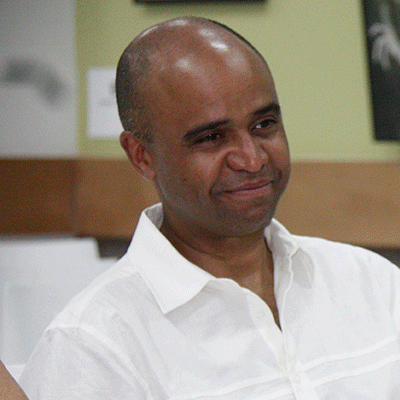 Adolfo Carrion ran unopposed on the Independent ticket. 
Party: Carrión Jr. is running under the Independent ticket. Formerly a Democrat, he tried making a bid for the Republican primary but was unsuccessful.
Background: Carrión Jr. served two terms as the Bronx Borough President before being named the Obama administration's regional director of Housing and Urban Development in New York and New Jersey. Among his publicly stated reasonings for third-party candidacy he said, "The Democratic Party has taken for granted Latino and African-American voters, and the Republican Party has largely ignored both communities."
Stop-and-frisk policy: According to his website, Carrión Jr. aims to fix stop-and-frisk by adding the element of respect. He does not mention a repeal.
NYU Connection/ stance on NYU issues: Carrión Jr. is not associated with NYU.
Economics: Carrión Jr.'s economic policies focus on generating new industries and jobs. "The best social program is a job," he said. His campaign aims to incentivize job and business creation with a focus on information technology. Carrión Jr. hopes to attract business start-ups to all five boroughs by highlighting low-cost spaces that can be renovated.
City Policies: Carrión Jr.'s slogan is "Make it Your City." Staying within the traditional vein of third-party candidacy, Carrión Jr. emphasizes his disillusionment with traditional politics and promises to work in service of the people of the city.
Key Affiliations: As a member of the Obama administration, Carrión Jr. oversaw almost $6 billion in investments in New York and New Jersey. In 2007, he was elected president of the National Association of Latino Elected and Appointed Officials, and he was appointed as the first director of the White House Office on Urban Affairs and deputy assistant to the president by President Barack Obama in 2009.
Transportation: Carrión Jr.'s transportation campaign highlights the high commute times from Staten Island and Queens and aims to reduce congestion with a robust ferry system, linked to the MetroCard. He also aims to make New York City more bike- and motorcycle-friendly and hopes to introduce screens with departure and arrival times in subways.
Education: Carrión Jr.'s aim is to put children first. He promises to support the charter school sector, introduce new teaching methods, ensure a strong curriculum, put an emphasis on science and math, as well as after-school arts and sports programs.
Housing: According to his website, Carrión Jr. pledges to work to build and maintain affordable housing for middle- and low-income families and to search for new housing solutions for young families and homeless.
Health: Carrión Jr.'s health plan focuses on early childhood health education. He also seeks to ensure neighborhoods have healthy food options and pedestrian and bike-friendly areas.