Posted on
"Journey" may be the most sincere game released this past year, but the video game industry has been cranking out genuinely affecting games for awhile. Here are a few games from a variety of generations and platforms.
"The Last of Us"
Another title that develops a core relationship with another character, "The Last of Us" puts players in the role of Joel. After the spread of a deadly disease, Joel must protect a young girl named Ellie. The two form a parent-child bond during an adventure where every bullet counts and survival is a constant concern.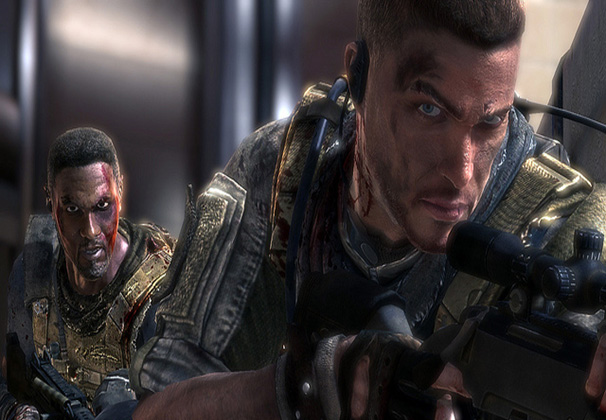 "Spec Ops: The Line"
"Spec Ops" will make you think about the people you've virtually killed and why you have failed at a given mission. It is not necessarily a great game, but any game that makes you think seriously about violence in games is worth commending.
"Batman: Arkham City"
The hero-villain relationship is often taken for granted, but "Arkham City" really makes the point that one cannot exist without the other. Batman and the Joker have always been complicated characters, and this game takes their relationship to a tragic place.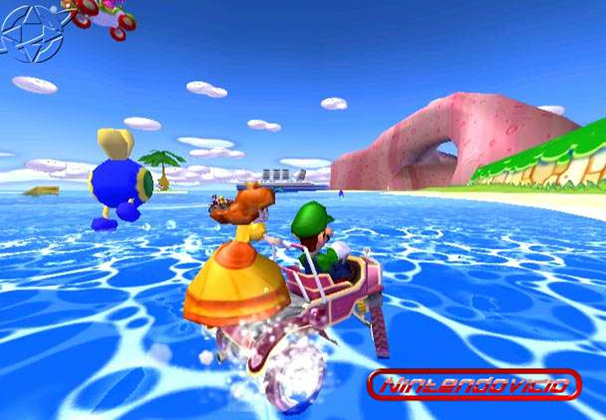 "Mario Kart: Double Dash!!"
Any game that can ruin friendships certainly must be able to invoke some type of genuine emotion. You may think that banana you dropped was innocent, but it can have a huge affect outside of the Gamecube.
"Pokemon Red/Blue"
Later games in the "Pokemon" series have gone for the money-grab, but the original "Pokemon" games only wanted you to be the very best, like no one ever was.
Conveying as much sincere meaning as "Journey" did is no small order, and few games before it accomplished that task. Still, some of this year's gaming options aim to follow in its footsteps on the road to genuine emotion.
"BioShock Infinite"
Set in a city in the sky during the height of American exceptionalism, players control former Pinkerton agent Booker DeWitt on his mission to save a mysterious woman named Elizabeth. One of the game's goals is to make players care for Elizabeth like no other virtual character before in the midst of a BioShock universe that is rife with social, economic and political turmoil.
"Remember Me"
While the amnesic protagonist is a far too familiar trope, "Remember Me" makes the search for your memories a harrowing, gripping part of gameplay. While trying to recollect their past, players will enter the memories of others and manipulate them.
"Beyond: Two Souls"
Featuring actress Ellen Page, "Beyond" is a deeply personal tale that retells 15 years in the life of Jodie, who is struggling with a strange presence in her life. In addition to exploring the afterlife, this dark title seeks to challenge the narrative norms most games follow.
 — Josh Johnson and Jonathon Dornbush
CLOSE [x]
CONTACT OUR BUSINESS STAFF:

Rebecca Ribeiro, Business Manager

Phone: (212) 995-3791

Fax: (212) 995-3790

Email: sales@nyunews.com

838 Broadway, 5th Floor, NY NY 10003
CLOSE [x]
Phone:
Editorial Team: (212) 998-4302
Business Team: (212) 995-3791
Office and Mailing address:
838 Broadway, 5th Floor, New York, NY 10003
E-mail:
assignment@nyunews.com
Advertising:
For more information on how to advertise with us, please contact our Sales Team at sales@nyunews.com, or visit our Advertise page.
Letters to the Editor:
Letters to the editor should be typed and must include signature and daytime phone number.
Letters may be edited for space and clarity. To submit letters by e-mail, send them to
opinion@nyunews.com.
Submissions:
Unsolicited submissions are welcome. Send them to the appropriate desk on our Staff Page.
Corrections:
WSN is committed to accurate reporting. When we make errors, we do our best to correct them as quickly as possible. If you believe we have erred, contact managing editor Amy Zhang at managing@nyunews.com or at 212.998.4302
Got an event to share?
Email us at agenda@nyunews.com or Tweet us @nyunews
Got something to share?
Email us at tips@nyunews.com.
Online print edition:
You can view the printed edition of our newspaper for free online at issuu.com.news
CLOSE [x]

Creative Director
Kaleel Munroe
kmunroe@nyunews.com

Copy Chief
Wicy Wang
wwang@nyunews.com
Wicy Wang is a freshman at Stern who was a grammar Nazi until she came to WSN and realized how little grammar she knew. She loves almost everything sci-fi or fantasy, but she doesn't watch that many films, since she becomes way too emotionally invested.

Lavya Yalamanchi
Lavya Yalamanchi is a sophomore in CAS, studying Journalism and Romance Languages. Her favorite food is food, and her favorite pastime is shopping for housewares and pets.

Gloria Lee
Multimedia
glee@nyunews.com
I'm G.Lee and I shoot things. Mostly at concerts and people. Cameras are my (only) weapon of choice
CLOSE [x]
How to join:

The Washington Square News holds open weekly budget meetings at its office located at 838 Broadway every Sunday. All are welcome to attend, no matter your background in journalism, writing, or reporting. Specific times for meetings by desk are listed below. If you wish to talk to an editor before you attend, feel free to check out the Staff page.

| | | | | | |
| --- | --- | --- | --- | --- | --- |
| NEWS | FEATURES | MULTIMEDIA | SPORTS | ARTS | OPINION |
| 5 P.M. | 6 P.M. | 6 P.M. | 6:30 P.M. | 6:30 P.M. | 7 P.M. |

Applying for an editor position: Applications for editor positions during the fall or spring semesters are available twice each academic year and can be found here when posted. Applications for the Fall 2012 semester are closed, but check back for Spring 2013. Those who wish to apply are urged to publish pieces in the newspaper and contact current editors for shadowing.

History of the Washington Square News:

The Washington Square News is the official daily student newspaper of New York University and serves the NYU, Greenwich Village, and East Village communities. Founded as an independent newspaper in 1973, the WSN allows its undergraduate writers and photographers to cover campus and city news and continues to grow its strong body of award-winning journalists and photographers.
The WSN has a circulation of about 60,000 and can be found in over a hundred purple bins distributed throughout campus. It is published Monday through Thursday during the fall and spring semesters and online on Friday, with additional special issues published in the summer. The newspaper recently revamped its website during the Fall 2012 semester.

Like few campus newspapers in the country, the paper is editorially and financially independent from the university and is solely responsible for selling advertisements to fund its production. The WSN, including its senior staff, is run solely by current undergraduate students and the business-division is largely student-operated as well.

A Board of Directors comprised of alumni, NYU professors and working news media professionals serves as advisors to the paper. Board members have no control in the WSN's editorial policy or newsroom operations. Alumni of the newspaper are established and leading journalists in such news organizations as The New York Times, The Wall Street Journal, NBC news, ABC news, Fox News, and USA Today.