Posted on
Oskar Metsavaht, founder and director of the Brazilian fashion label, Osklen, debuted his spring 2012 collection at Lincoln Center. Metsavaht's inspiration for a collection often comes from a story he has lived or wished to live. This spring, he imagines an Endless Summer situated somewhere between a road trip through the Pacific Coast Highway of California and Ipanema's sidewalks in Brazil. He quotes, the end result (of mixing the two cultures) is neither retro nor futuristic. It is modern."
The Osklen spring collection begins as the lights dim and models walk the catwalk dressed in stark white ensembles. Slowly, as more looks are presented, the colors transform, almost to signify the movement of the sun and hues of summer. With progression, watered down pops of color are revealed. There are light pinks and a color scheme resembling a summer sunset. Rich, gold fabric is introduced into the mix and moments of searing reds, oranges, and greens. The palette dims to faded grey palm and Rio landscape prints, and straw capes.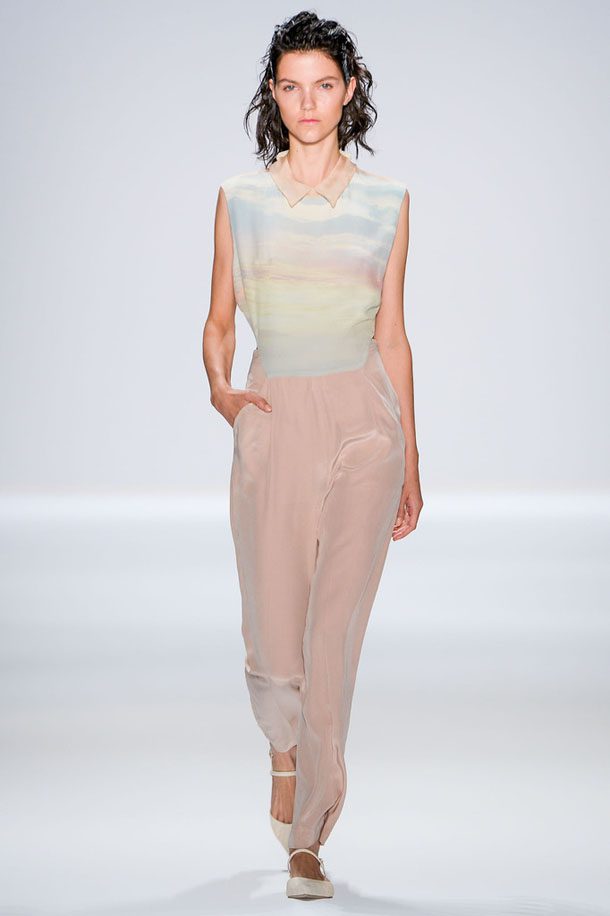 The collection creates a story as opposed to an isolated thought. A range of textures are utilized; there are thick, quilt like patterns and sheer, almost invisible, tops. Osklen presented a number of different garments, including capes, jumpsuits, dresses and tops, but each have a unifying feature. As Metsavaht quotes, the pieces are modern. Backs are exposed, high slits climb up each girls leg, and the shirts and primly buttoned up.
Through a project called e-fabrics, Metsavaht uses sustainable materials such as ecologic silk and fish leather in his collection. He uses it not only to promote socio-environmental practices within the fashion industry, but also to raise awareness for the country of Brazil and it's role in sustainable human development. The story he creates through his clothing doesn't just represent and idealist fantasy, it evokes a deeper meaning rooted in the country of Brazil.
Kendall Hill is a contributing writer. Email her at fashion@nyunews.com